Edgewater Lake Wānaka's spacious one-bedroom apartments offer captivating views of Lake Wānaka's majestic landscape. These apartments boast a generous lounge and dining area, king-size bed, ensuite bathroom, and in-room laundry as well as a convenient kitchenette, ensuring a comfortable stay for up to four guests. Whether on the first floor with a balcony or on the ground floor with a patio, you'll have a front-row seat to the stunning scenery surrounding Wānaka.
If you're traveling with a group of up to six guests, our two-bedroom apartments at Edgewater Lake Wānaka are the perfect choice for your accommodation needs.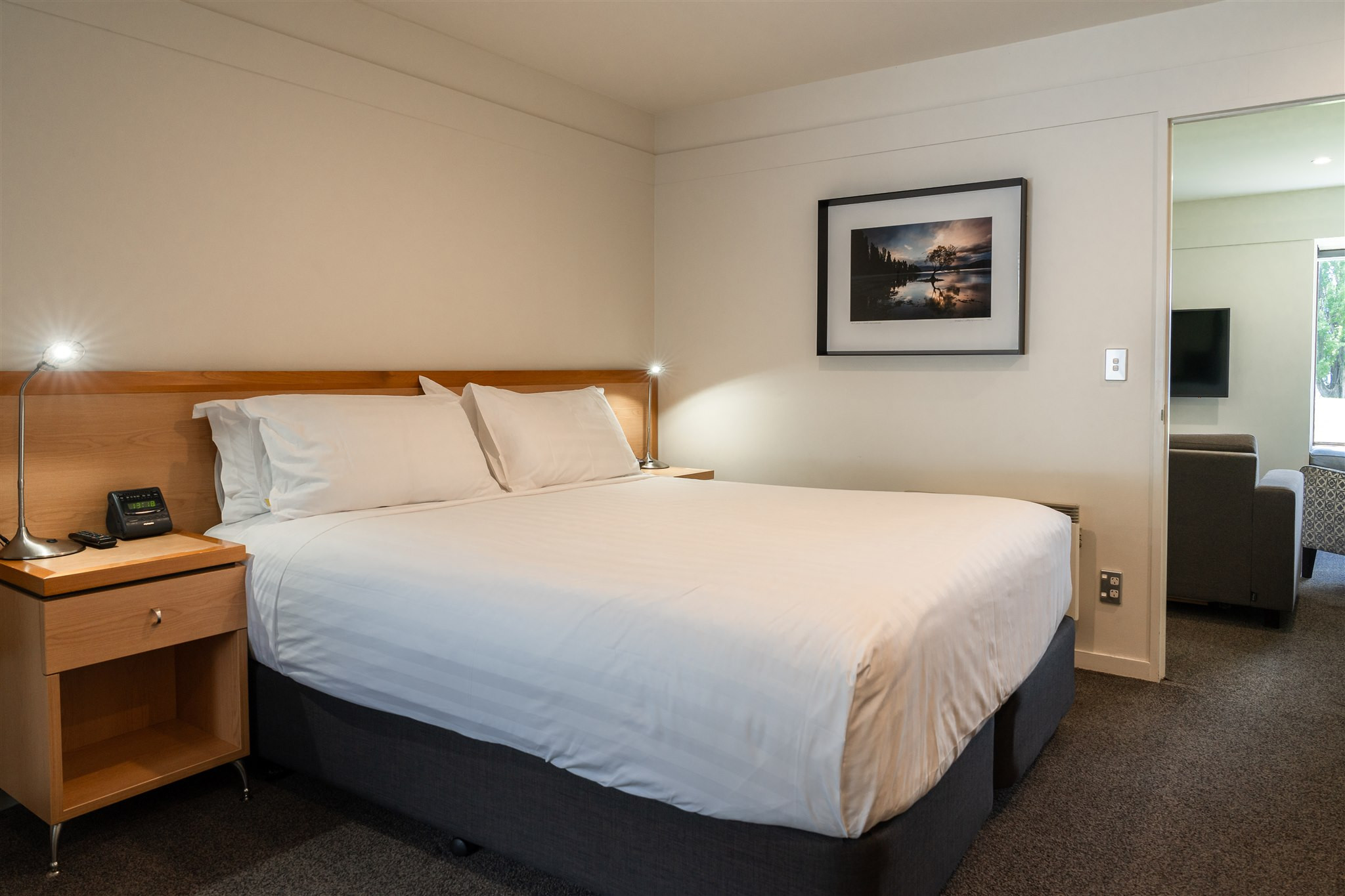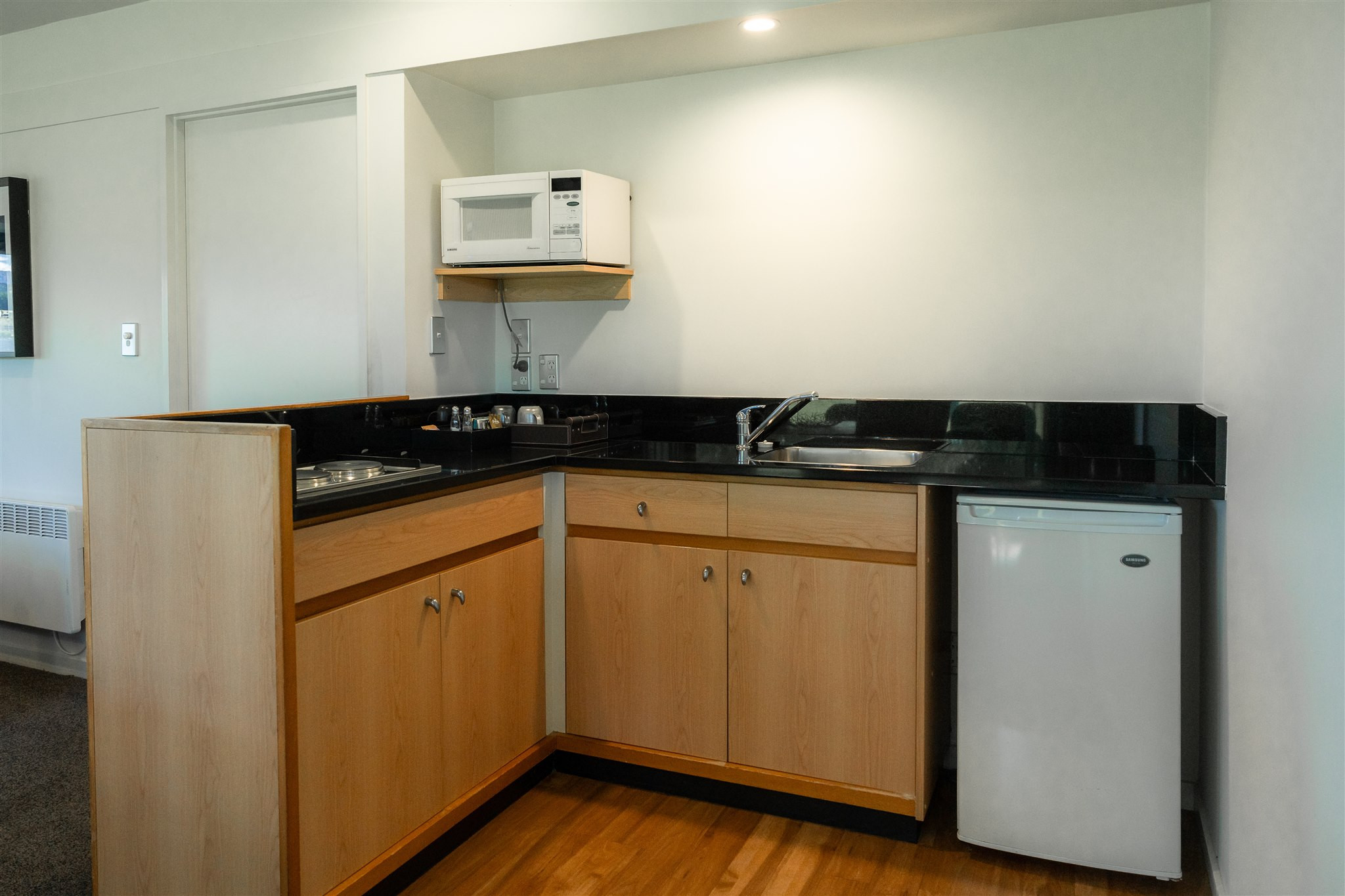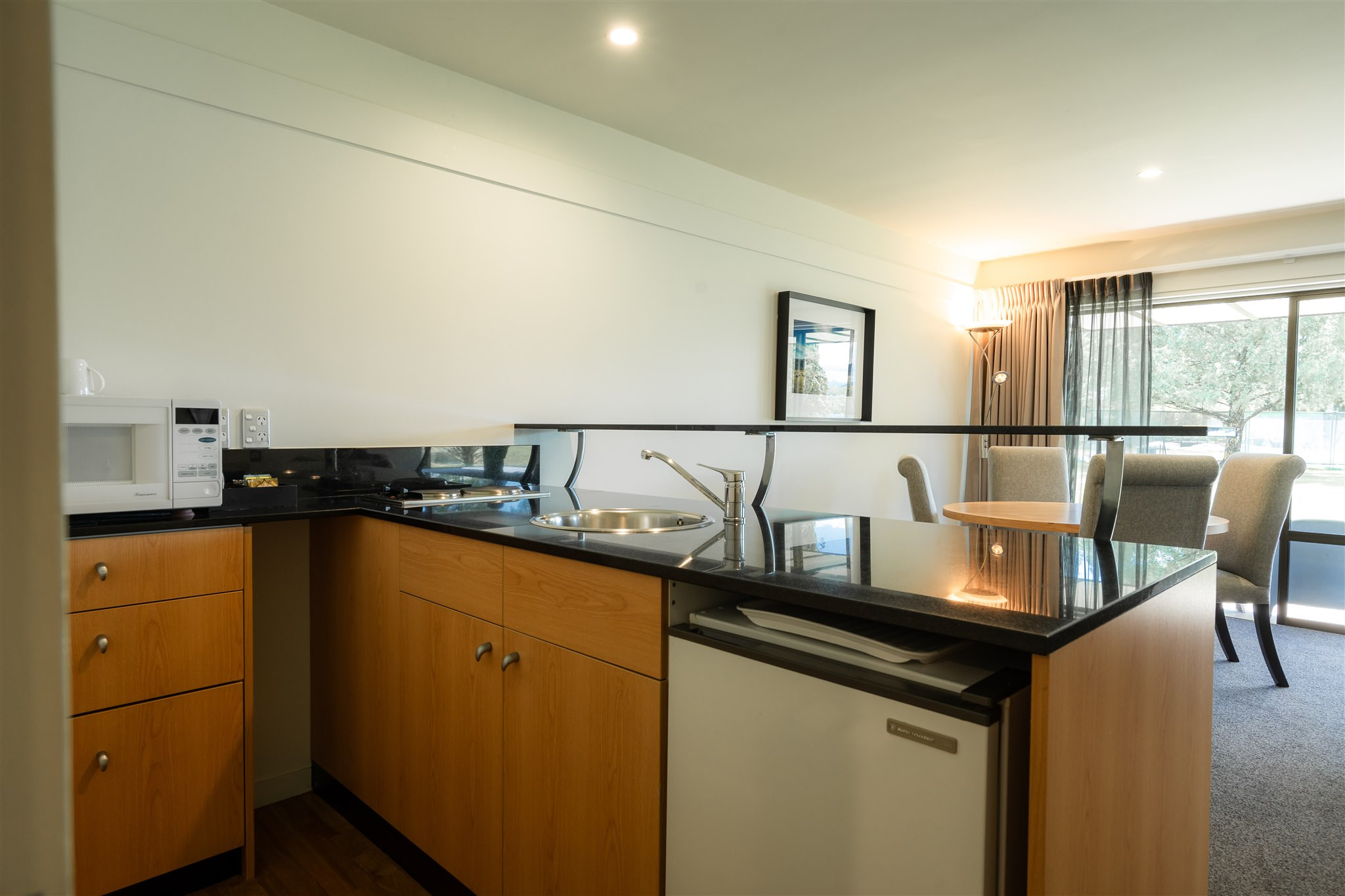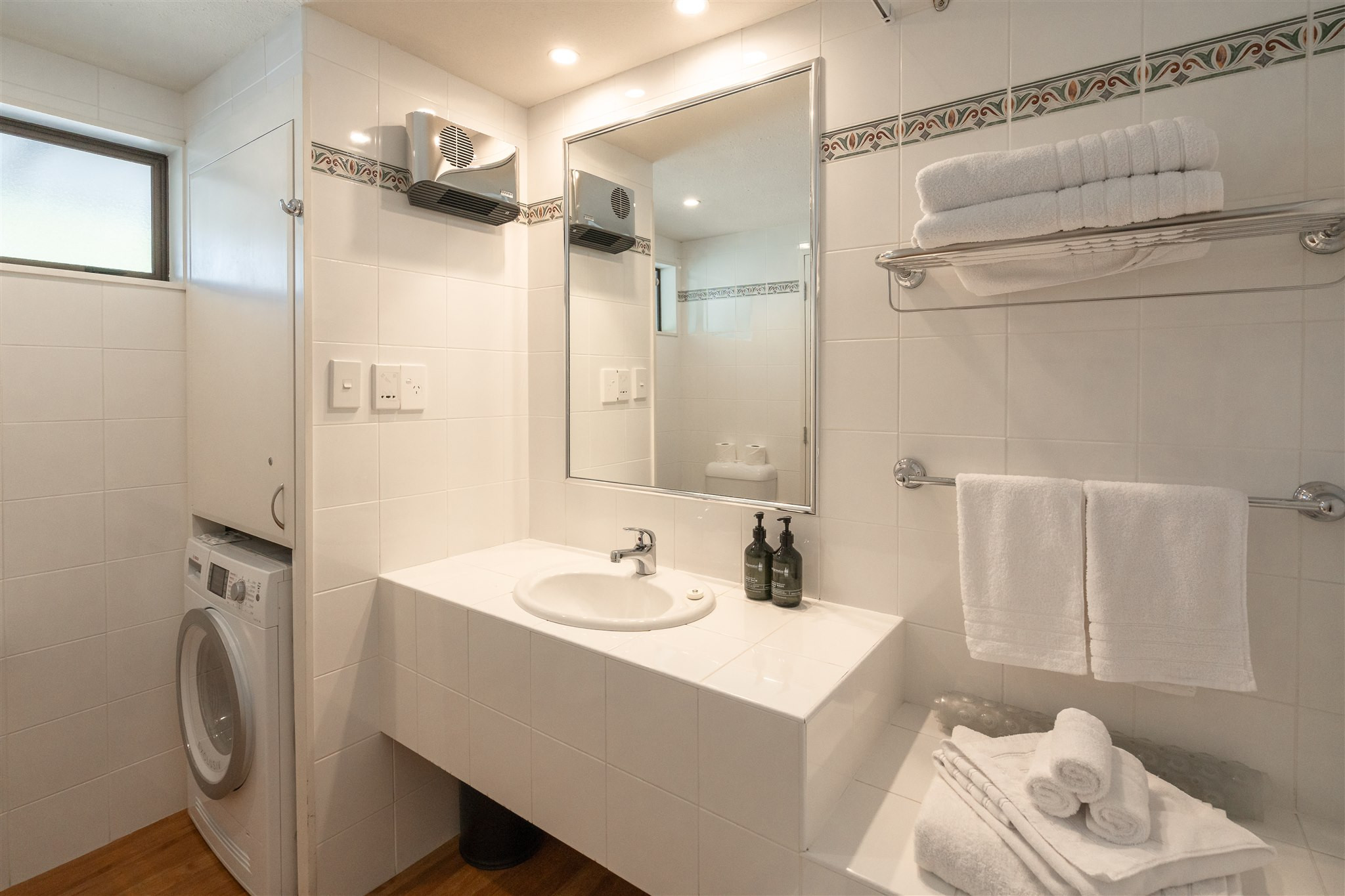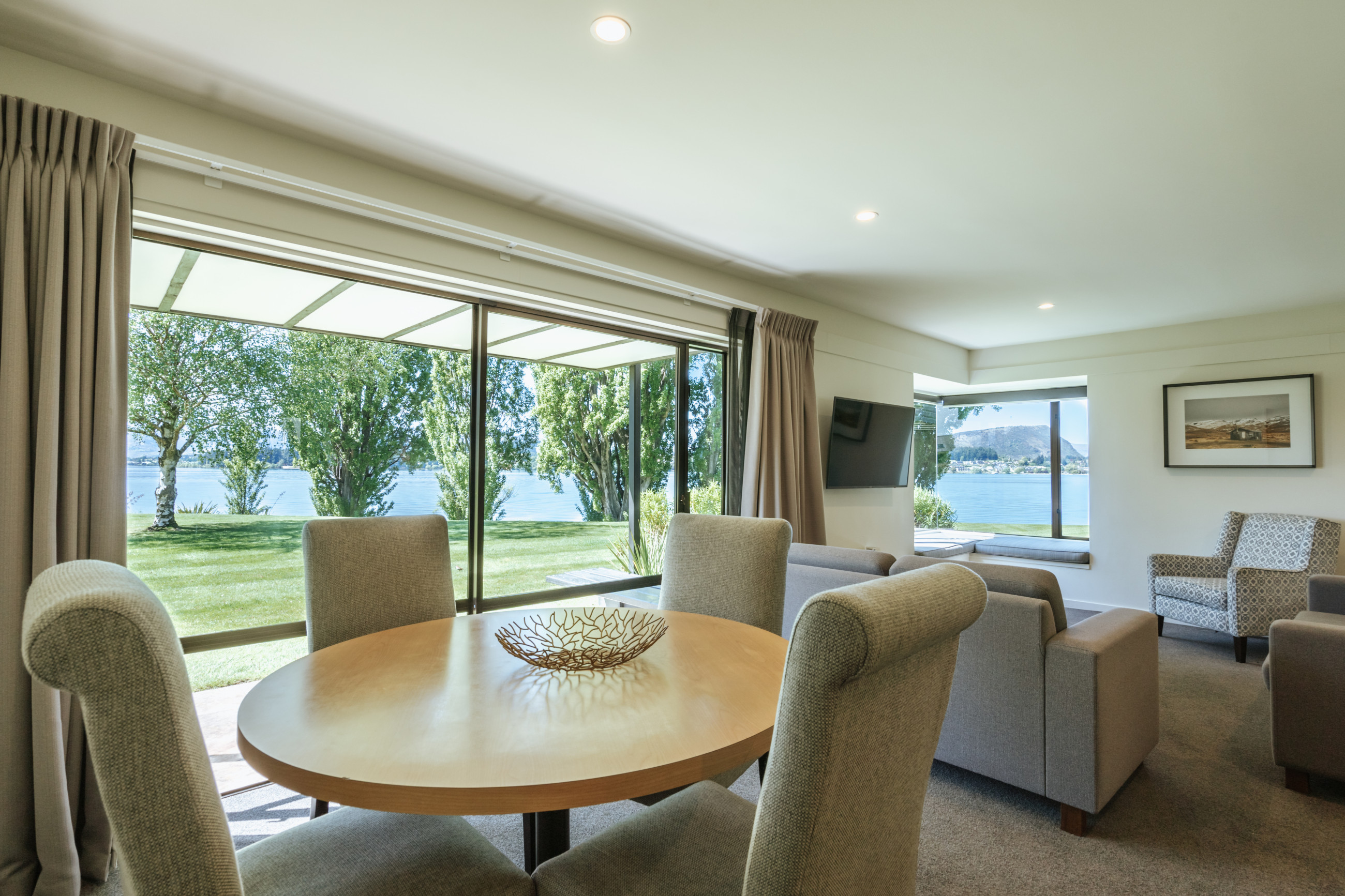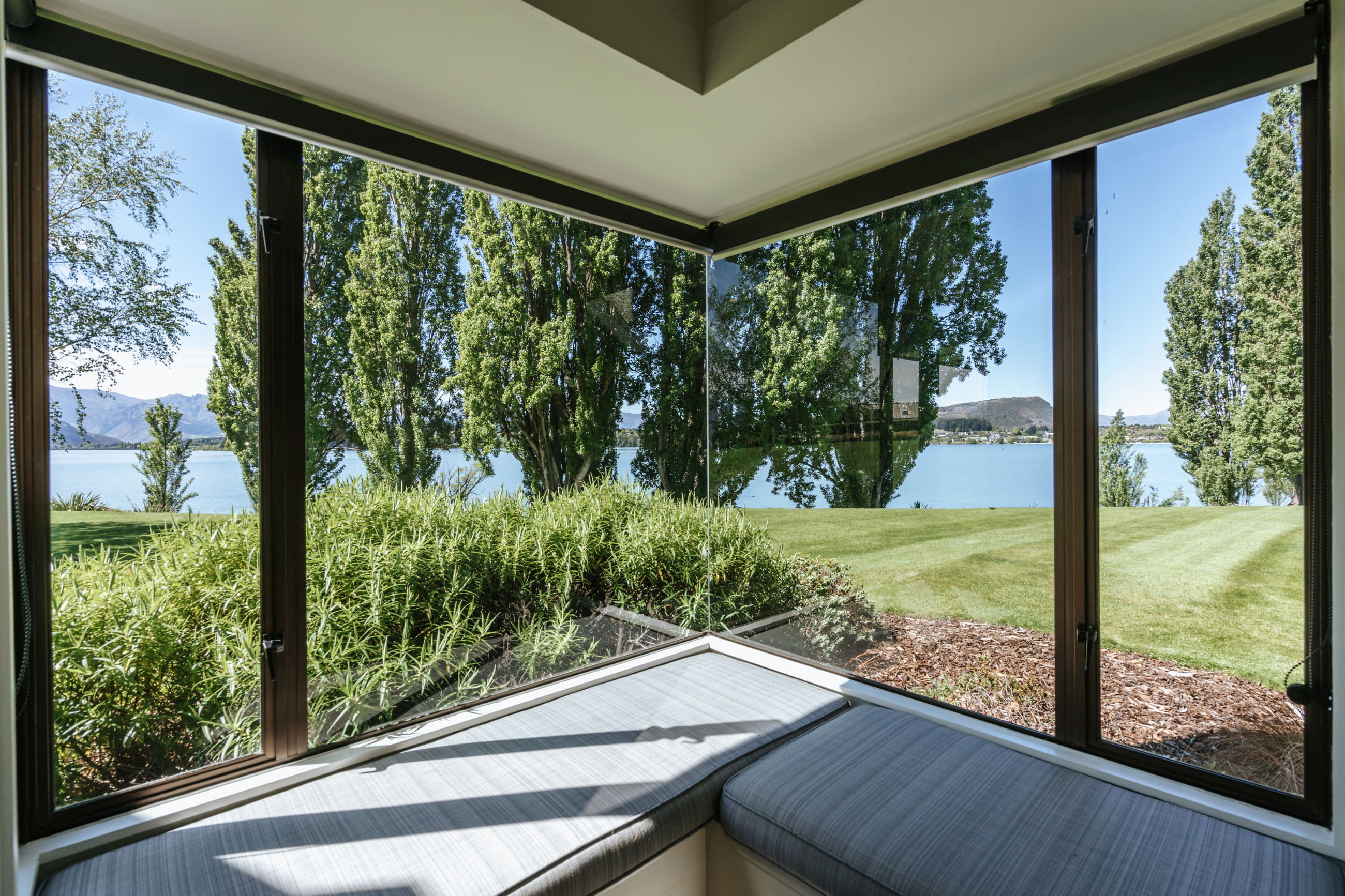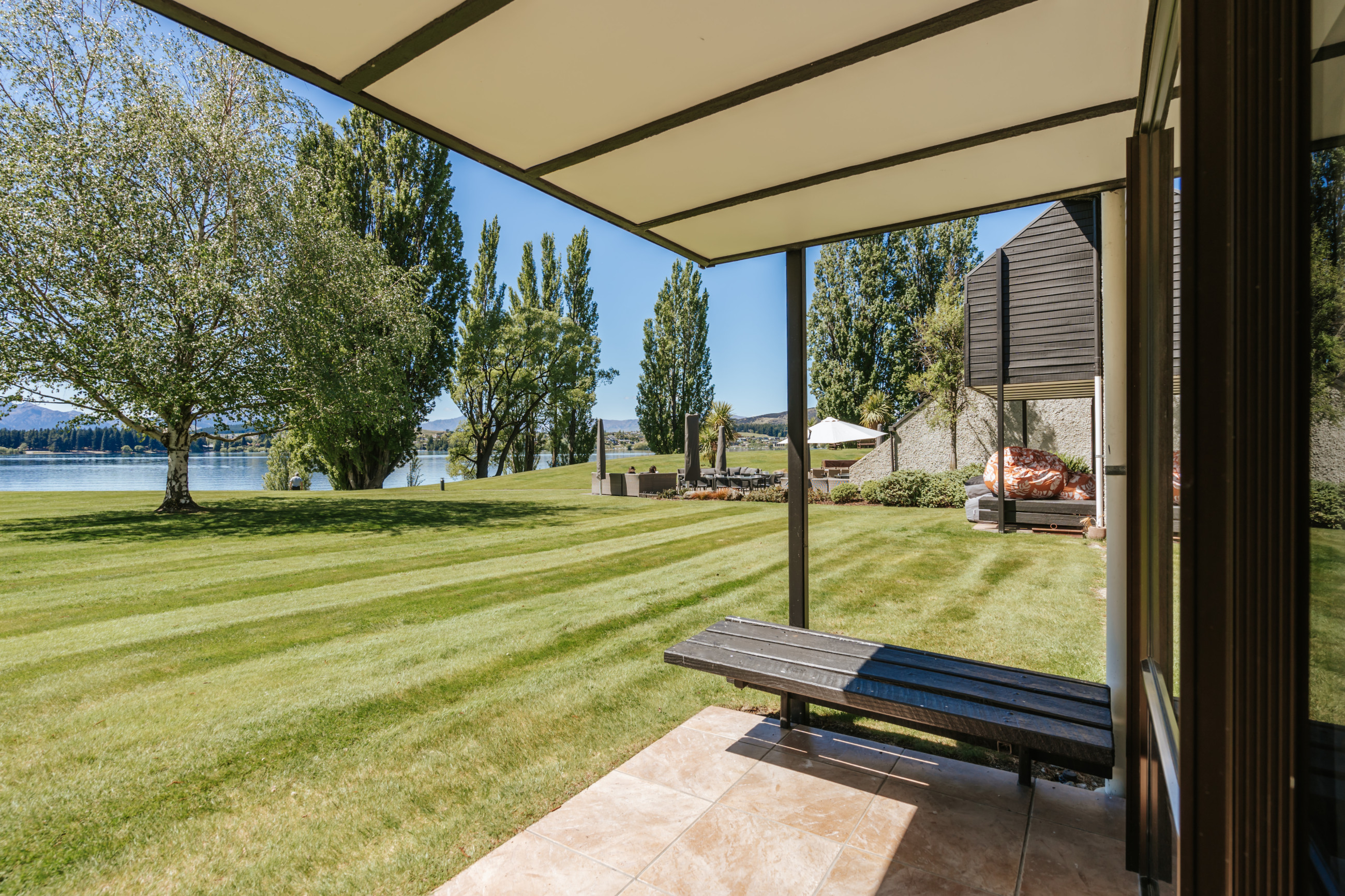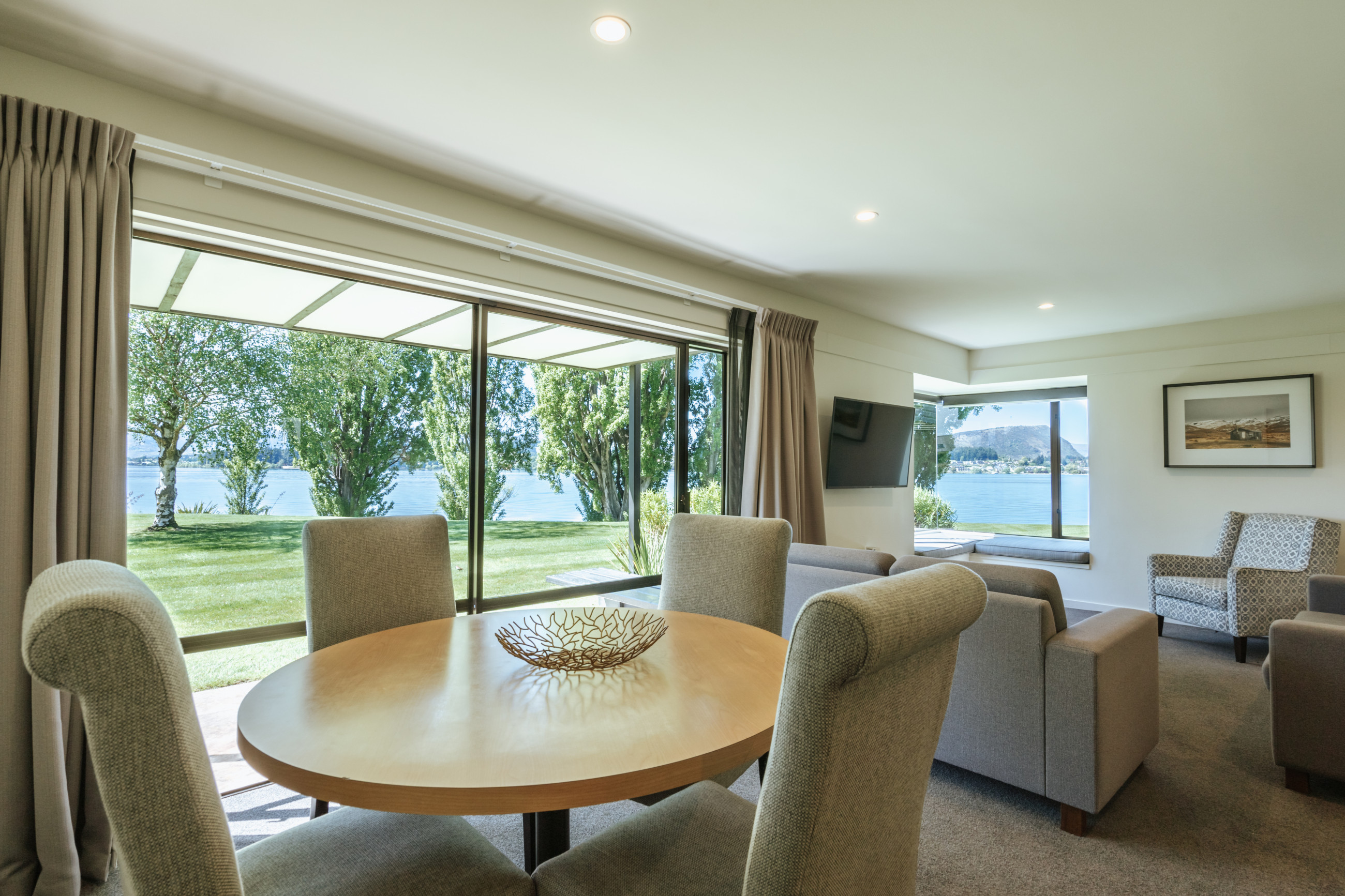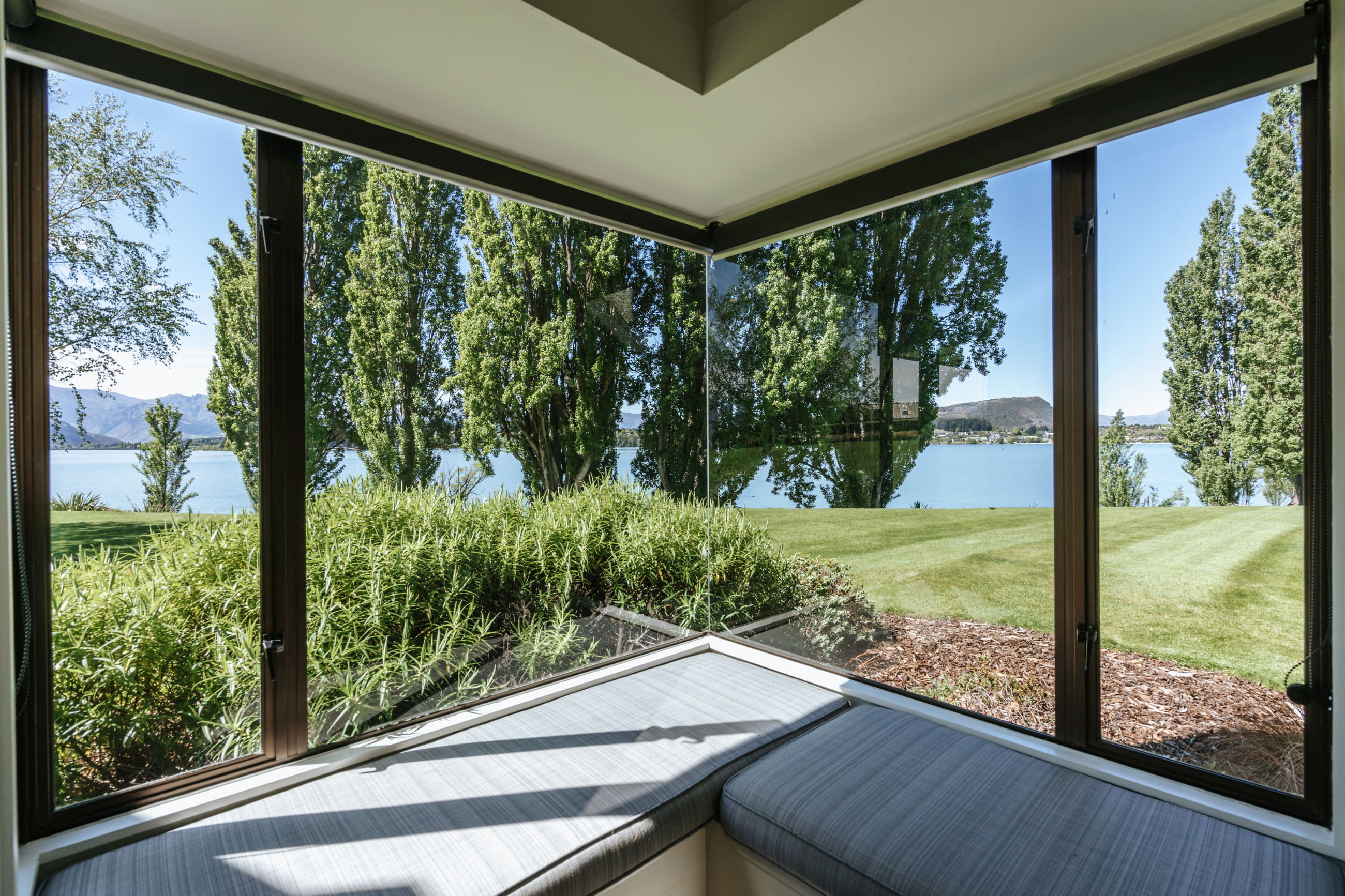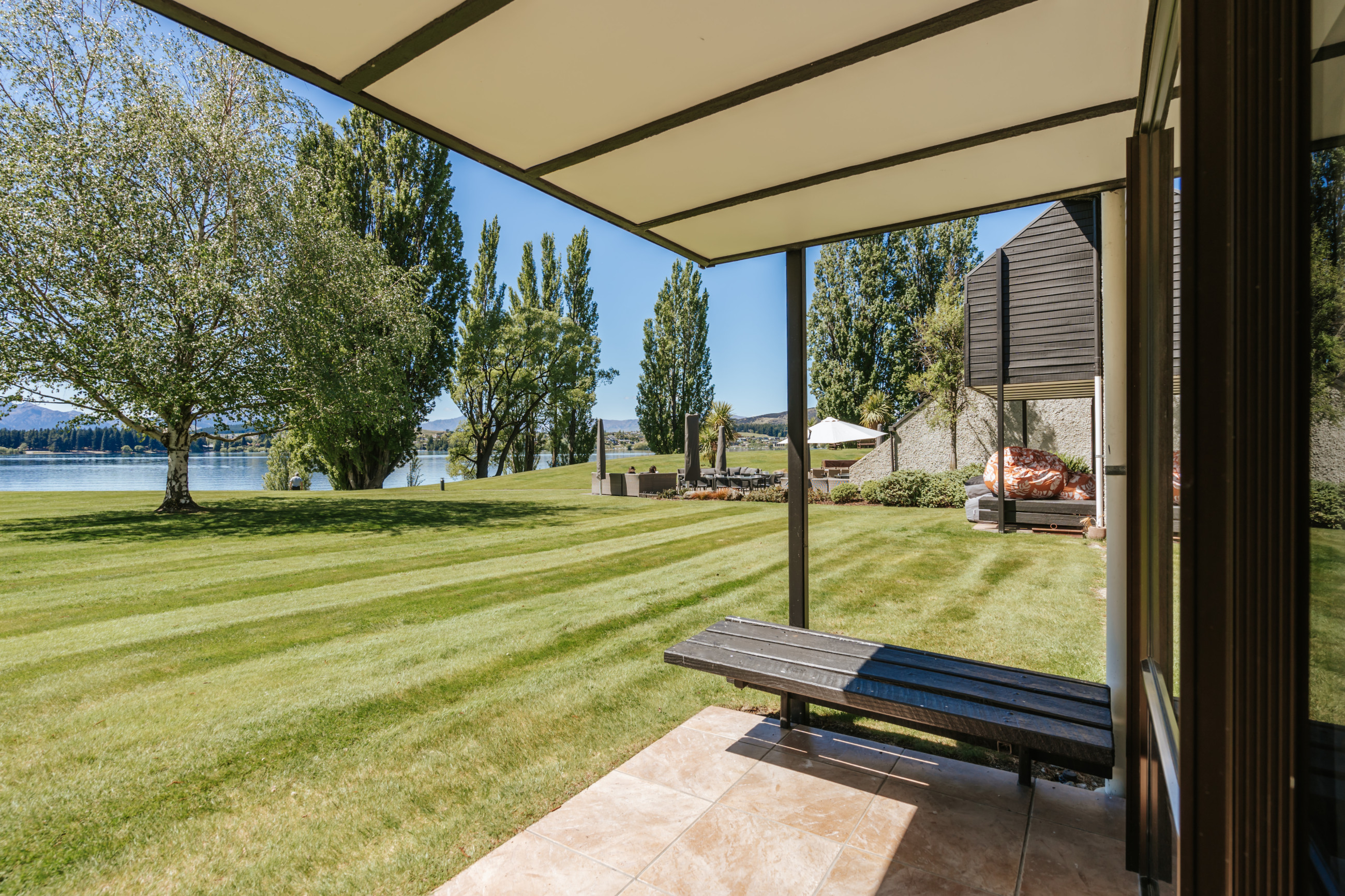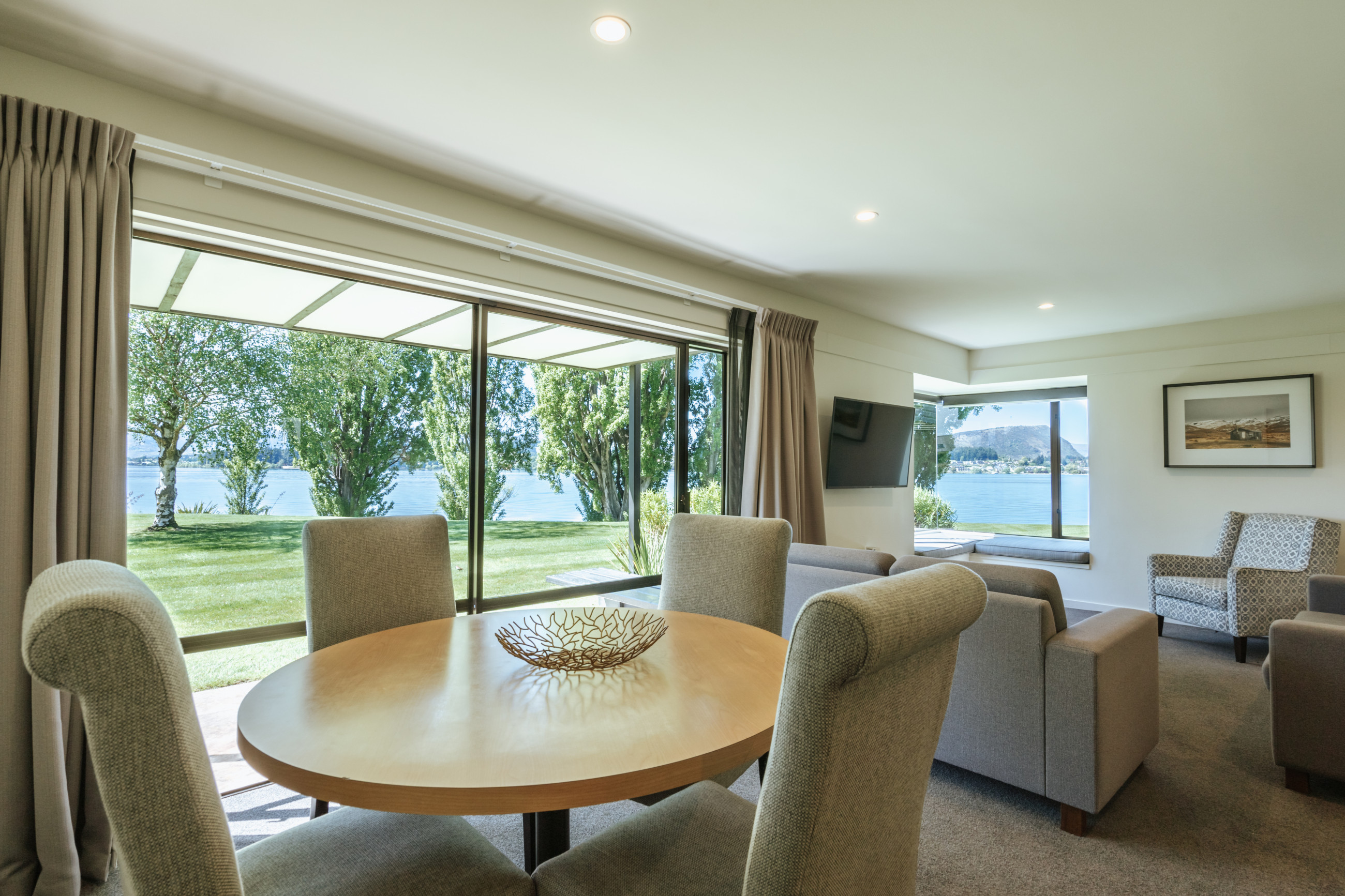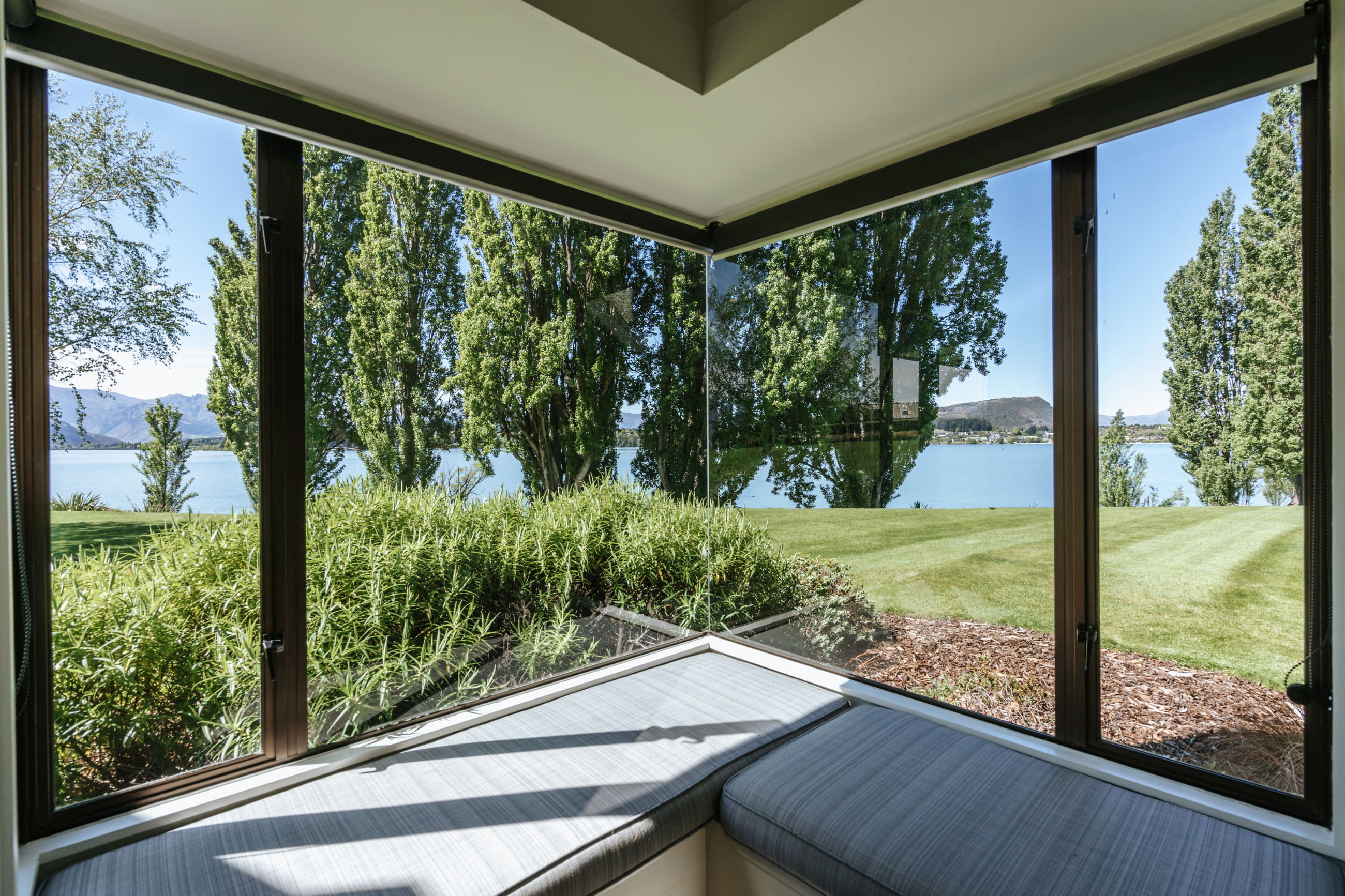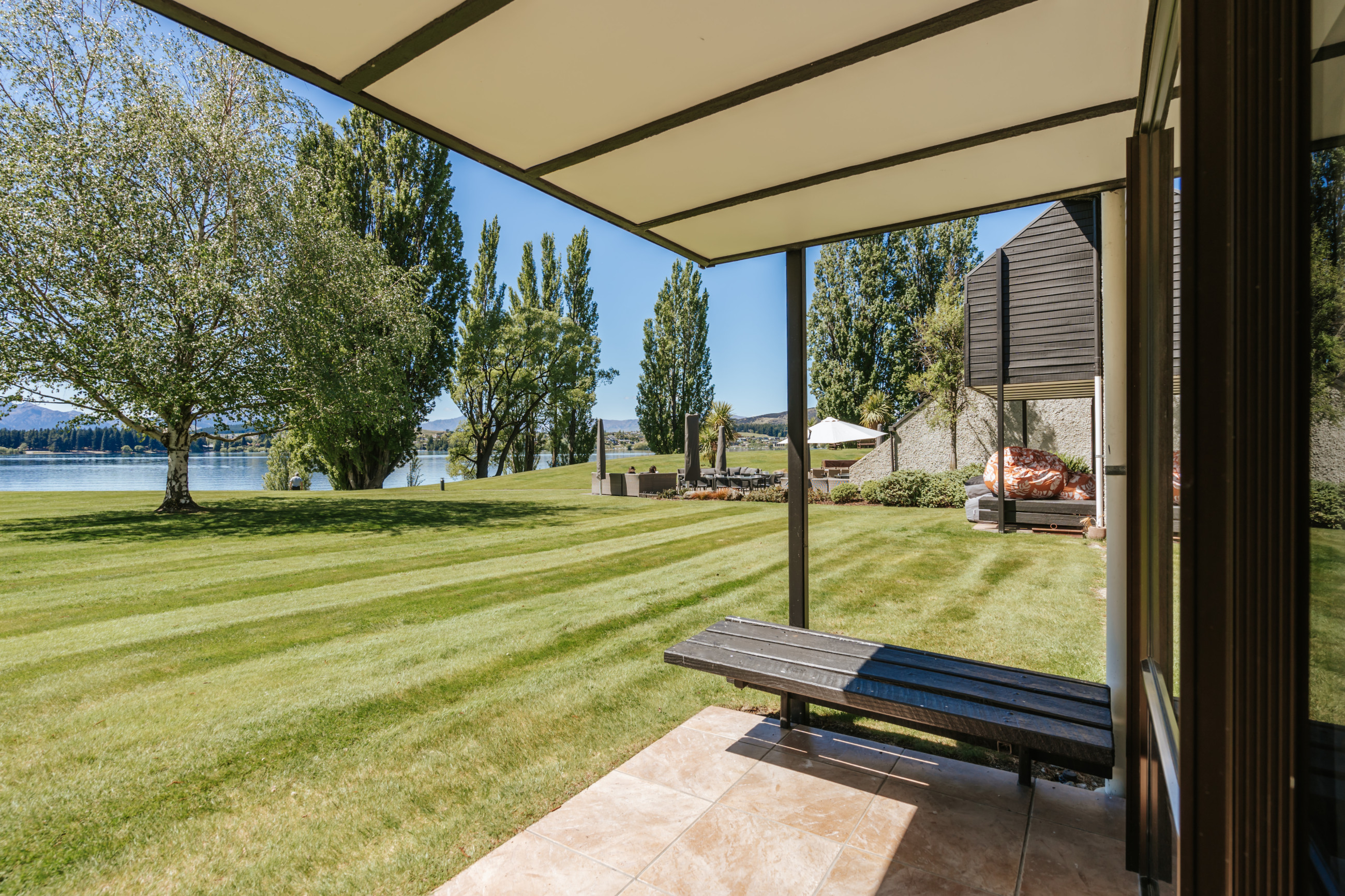 Amenities
Kitchenette

Free Wi-Fi

Free Parking

Ensuite bathroom

Washer / Dryer

Outdoor Area

Tea/Coffee Facilities

Standing Fan

Washer/Dryer

Heating

In-room Safe

Cable TV

Iron & Ironing Board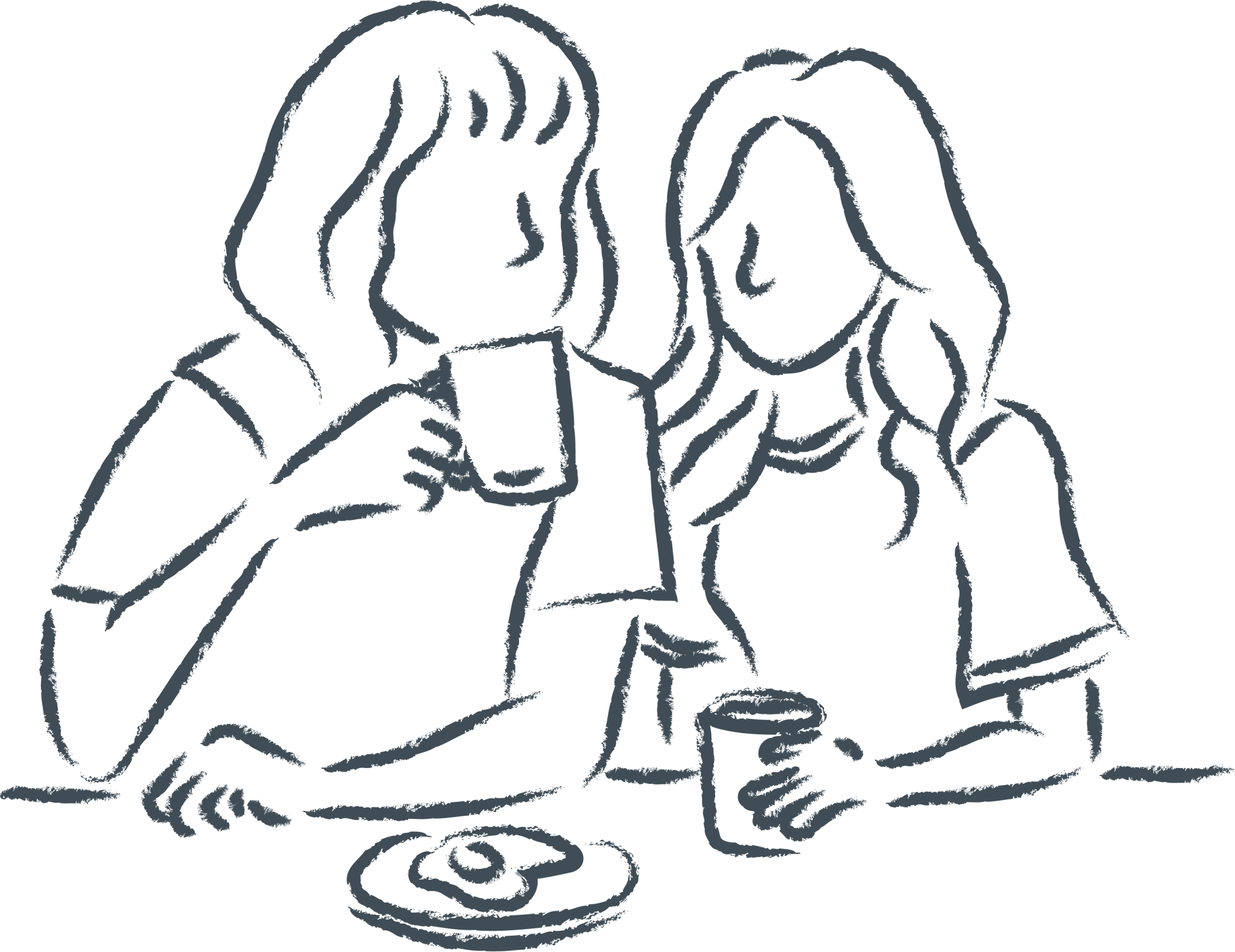 Customer reviews
This lodging is beautifully landscaped and maintained with enviable lake views and access. The meals we had there, both breakfast buffets and made-to-order dinner were well-prepared and sumptuous. Though our tour schedule was full and did not allow time, I did notice a well-maintained fleet of bicycles for rent - next time!
We had a lake view one bedroom apartment on the ground floor. We couldn't fault the location, absolutely beautiful being at the lake edge. You're still a 5 minute drive out from the town, so not far away for restaurants and shopping.

We found the king size bed amazingly comfortable - one of the better beds we've slept in on our holiday. The apartment is spacious, with a small kitchenette, nicely presented, excellent view across the lawn to the lake, TVs in the lounge and bedroom, combined washer/dryer in the bathroom. The kitchenette has enough items for you to cook for yourself.